The Math On Lead Team would like to thank all the teachers, students and parents who have participated in Math On events from 2006-2013. Over the years, Math On has grown to address the needs of all our students throughout the province.

Regrettably, we will not be continuing at the provincial level in the future.

However, we encourage teachers, schools and/or boards to continue to use our Math On site and ideas as a platform to stimulate math problem solving for their students.

Thank you all again for all the dedication and hard work you do to encourage and enrich our students.

We wish you all the best.

Math On!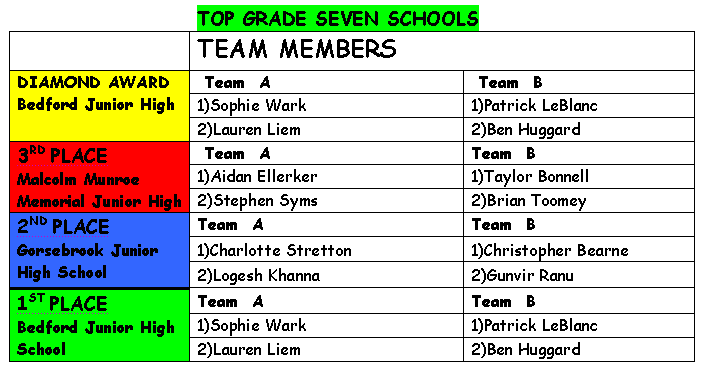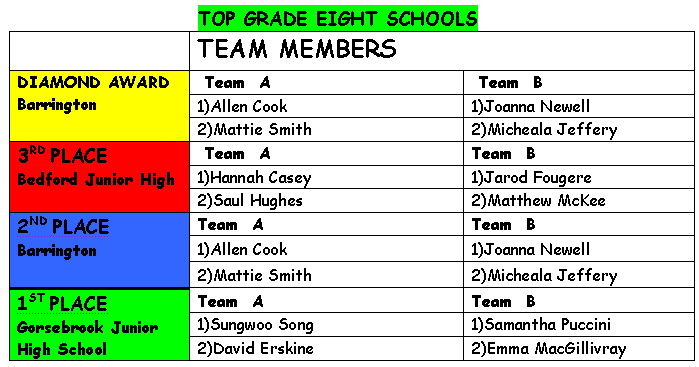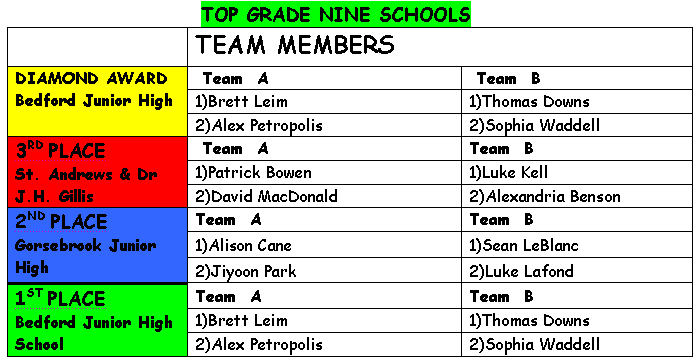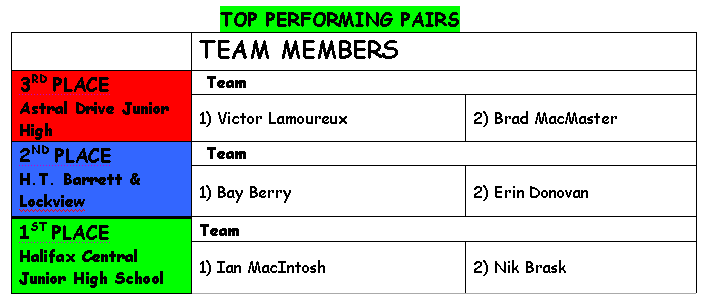 Please Review the Hosting Guide
Each participating school enters a team of 12 students; 4 members from each grade level.
NOTE: Students compete in grade level pairs.
The top six schools in Nova Scotia with the best time results will have the opportunity to compete at the Provincial Competition in Halifax at Sexton Memorial Gym, Dalhousie University.
The top four pairs from each grade level in Nova Scotia will have the opportunity to compete in a special round at the Provincial Competition.
1st Place: Gorsebrook Junior High
2nd Place: Astral Drive Junior High
3rd Place: Cornwallis Junior High
4th Place: Five Bridges Junior High
5th Place: Ross Road Junior High
6th Place: Bridgewater High School 7th Place: Whitney Pier Memorial

All schools did extraordinary under the stiff competition.

Congratulations to everyone!

Thank You!

Look at my new online photo album filled with pictures from my vacations, sporting events, and my family.

We would like to thank all the teams, volunteers, guests and sponsors that took part in our Math Olympiad 2009 at Sexton Gym, Dalhousie University.

Standings for Previous Competitions